Windsurfing is our favorite medium, historically The Green Cabin has been a windsurf club for 30 years.
We fell into it as a child and so did our children. She had the reputation of being difficult with heavy sails coming out of the water.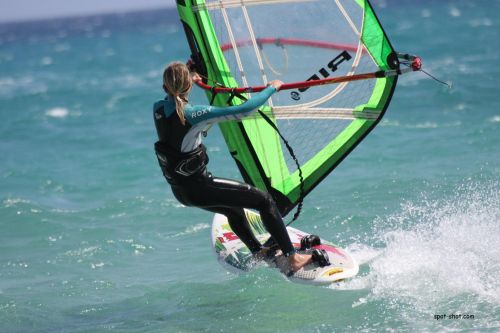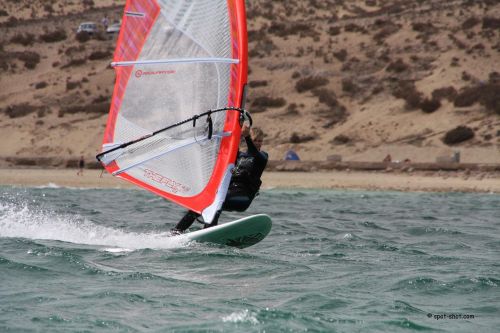 Things have changed a lot, as much as the starting material as the "funboard & nbsp;" material. .
It's a support that requires a little physical commitment, of course, but which is accessible to all thanks to increasingly light and stable sails and rigging thanks to the mono film and carbon.
We have a range of sails going from 1.6m2 to 7.0m2 going for our trainee from 6 to 77 years
The boards also changed with an anti-slip EVA mat all over the deck of the board, moreover they are shorter and wider, therefore more stable and more manageable.
We let's do internships from 11 years old and private lessons from 6 years old.
Indeed under 11 years old a windsurfing intern needs an ubiquitous and clever instructor that's why we have chosen for many years not to s penalize a group or a child by setting this age limit for our trainees.

DIFFICULTY LEVEL
Easy in light to moderate wind and calm sea
More sporty in moderate wind and sea lightly agitated
Sportsman in strong wind and calm sea (land wind)
Expert in strong wind and rough sea
BOARD AVAILABLE IN COURSE AND RENTAL: RRD AND BIC NOVA
We have been practicing family windsurfing since the arrival of our children and organize our vacations according to the spots! but the island of rest remains a magical place for all water sports (windsurfing, kitesurfing, surfing, paddle, supfoil and kayaking) as there are many "secret" spots!